Registering and Attending
Registration for the 81st Annual Meeting of the Academy of Management is closed.
If you didn't attend AOM 2021 and want to view the meeting content, you can register for Post-Conference All-Access to receive five months of unlimited access to the Annual Meeting website, recorded sessions, supplemental materials, and full papers.
Registration Fees
AOM Member Type
Early Registration
March – June
Regular Registration
1-28 July
Late Registration
29 July – 4 August


Academic & Executive

$200
$250
$275


Student & Emeritus



$100
$125
$137.50
An AOM membership valid through 31 August 2021 is required to register for and attend the Annual Meeting.
View the Registration, Attendance, and Guest Policy.
Why Attend?
AOM2021 offers specific benefits for all kinds of members. Watch these videos here.
Members speak about their lived Annual Meeting experience.
Watch AOM members talk about the value they see in the Annual Meeting.
The AOM 2021 conference fee includes:
Five days of conference sessions with an additional Preview Day on 29 July and a new Consortium Day on 4 August
Access to 1,500+ synchronous (live) and asynchronous (on-demand) sessions scheduled across global time zones
PDWs, Paper Sessions, Consortia, Symposia, and Caucuses
Peer-reviewed research
The Teaching and Learning Conference, All-Academy Theme sessions, and the Virtual Career Fair
Expanded opportunities to network virtually with 7,000+ management scholars from around the world
Annual Meeting
Key Dates

2021 Annual Meeting
Papers available for viewing: through 31 October 2021


Sessions available for viewing: through 31 December 2021
2022 Annual Meeting
5-9 August
Alessandro Fergnani
PhD Candidate, National University of Singapore Business School
Member since 2019
"AOM membership has been fundamental in walking me through the process of going from rookie PhD student to author. A key role in that process is, in my view, the Annual Meeting. Each AOM meeting is a tremendous opportunity to learn the cutting edge state of the field of management research, both in terms of theory and methods. That learning opportunity not only allows scholars to stay abreast with the latest developments, but also to see, at a glance, where the field is most wanting and needs improvement. This is a crucial source of inspiration for meaningful academic contributions."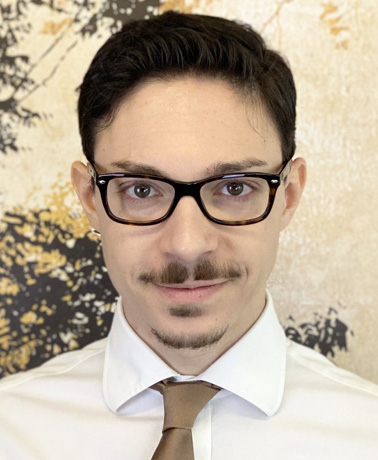 Morten Huse
Professor, Department of Communication and Culture, BI Norwegian Business School
Member since 1990

"The annual meetings of the AOM is the largest international meeting place for management scholars. I am from Norway, and I have been a member of AOM for more than thirty years. I have experienced several highlights from the AOM membership, including that of getting friends, meeting many devoted scholars at the meetings, and the direct access to the AOM journals."